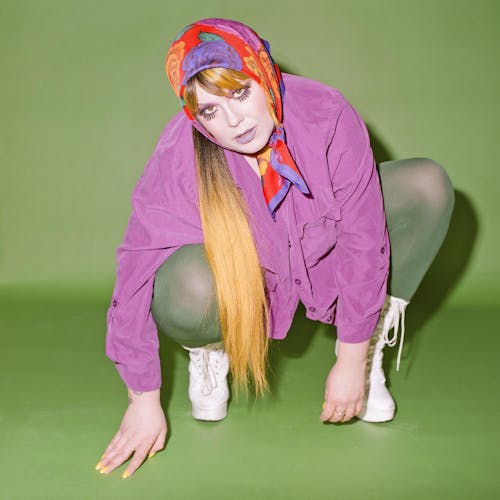 Begonia: The Fear Tour w/ wsprgrl, Ingonoir & Snapghost @ Soda Bar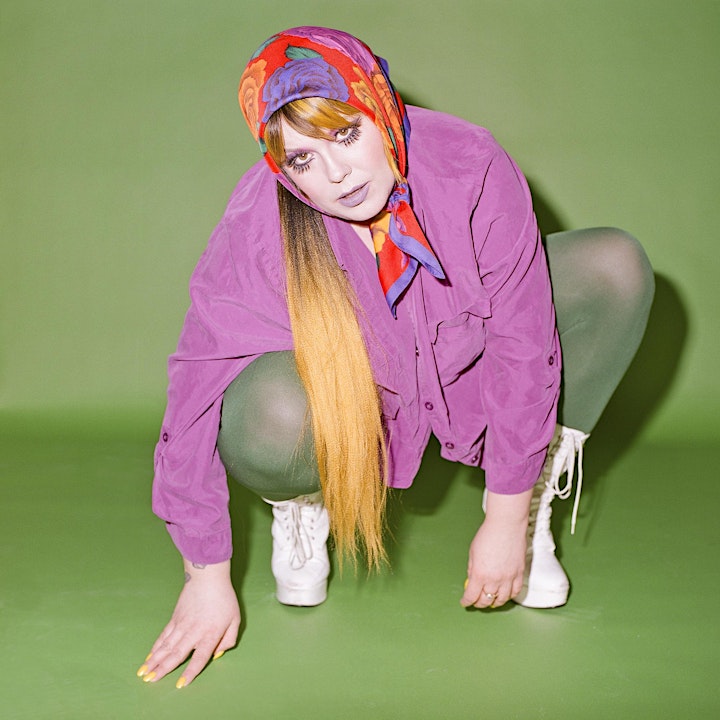 Winnipeg, Pop/Alternative - Three years ago, Alexa Dirks began to transform. Dirks—an eminently talented vocalist equally comfortable singing lullabies, headbangers and ballads—had made a name for herself in local circles for her work in ensembles like the Juno-winning Chic Gamine. But in 2016, she stepped forward, redubbing herself 'Begonia' and signalling the blossom of a dynamic and intriguing artist: a glittery supernova who felt like music's best-kept secret.
With her long-awaited debut album Fear out September 13, that secret is finally out. Fear is a deeply personal album, at once bursting with ruminations on solitude, self-doubt, anxiety, and panic, all bundled up in that serene feeling that comes with an artist fully embracing themselves in both the past and the present tense. She wrote and co-produced the record with a familiar team: Matt Schellenberg and Matt Peters of Royal Canoe, along with Marcus Paquin, who has previously worked with The National, Arcade Fire and Local Natives.
On stage, Begonia dresses in bold, sometimes bright-coloured wardrobe: it's how she feels most powerful, "almost like a superhero version of herself," she says. On most tracks, her invincibility is buoyed by profound vulnerability. The title track begins with frantic clapping, and the lyrics take the cue: Begonia rattles through anxiety after anxiety, fear after fear, eventually culminating in a pained scream that acts as a pseudo-chorus we've all sung before. This is the power of Begonia: her music feels like something we've all been waiting for the chance to say, but couldn't quite phrase, a throwback to something that's never existed before.
Begonia's debut full length album, Fear, was released via Begonia's own label imprint, Rex Baby Records (Birthday Cake/The Orchard) on September 13, 2019. The album has spent 5 weeks at #1 on the Earshot National Campus album chart, as well, top 100 on the NACC Top 200 national chart. The single Hanging On A Line has already gone #1 in Canada on CBC Music (Canada's national public broadcaster). This is the second time Begonia has topped the chart in Canada, following #1 single Juniper in 2017. Begonia's first solo EP, Lady in Mind, was well-received, being listed on NPR's 10 Artists You Need To Know in 2017. Noisey wrote that, "Begonia has one of Canada's most extraordinary voices, and thankfully she uses it to obliterate the misery from this world one live performance at a time." NPR wrote that Begonia is "the place where where synth-pop meets old soul and scrappy meets sexy."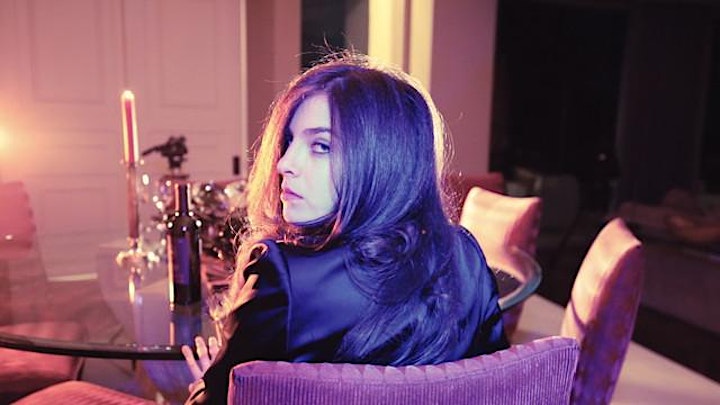 wsprgrl is a San Diego based live electronic band comprised of singer-songwriter Cara Potiker, producer and multi-instrumentalist Patrick Heaney, and bassist Mike Delgado. Androgynous lead vocals, infectious hooks, thoughtful lyrics, eighties inspired soundscapes, and chilling visuals form an idiosyncratic experience that is both danceable and emotional.

Venue Information:
Soda Bar
3615 El Cajon Blvd
San Diego, CA, 92104