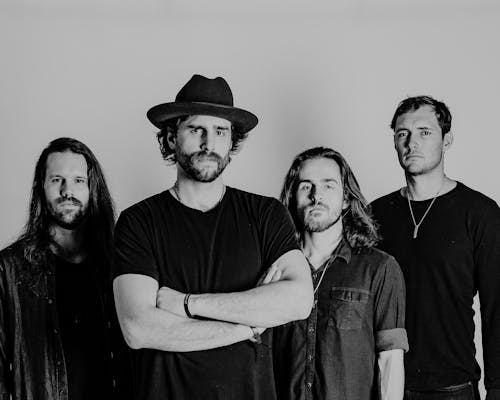 Cowboy Diplomacy
WYO, The Lowland Drifters
Soda Bar
$8.00
Tickets At The Door
Cowboy Diplomacy, WYO, The Lowland Drifters @ Soda Bar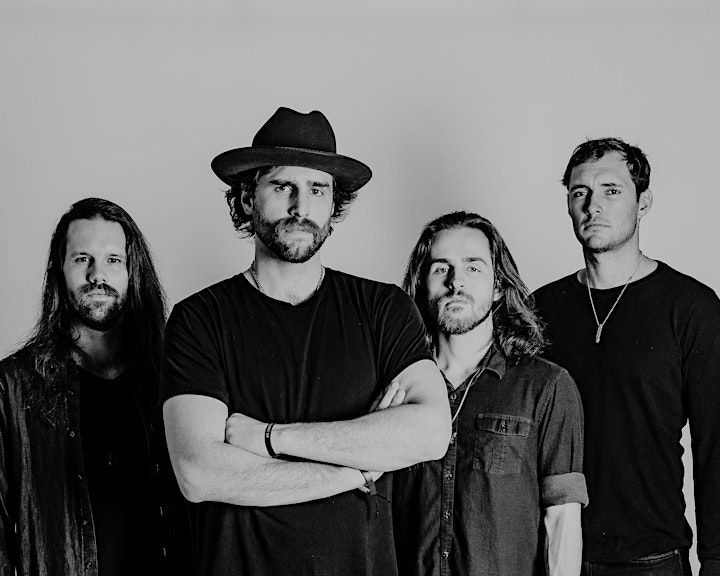 Cowboy Diplomacy deliver unrestrained, invigorating southern rock and blues out of Austin, TX that captivate audiences with their unconventional style and raw lyrics. While frontman Ian Cochran's unique growl-like vocals tend to draw the crowd in, it's the energy and music that the band creates as a whole that keeps them around. Evident within their robust sound are traces of notable bands such as Rival Sons, Kaleo, Kings of Leon, and AC/DC—some of whom the band members also draw influence from.
Despite only being a few years old, Cowboy Diplomacy has garnered the attention of many and has earned recognition through various accolades. Within their first year of formation, the band was nominated for "Best New Band" by the Austin Chronicle and came out as the runner-up; in 2017 the band was named "Best Band of Austin" by Austin Monthly and was nominated to receive a grant from Black Fret. The band has also been fortunate enough to work with Grammy-nominated producer Chris Frenchie Smith on the singles "Bad Man" and "Burn Down The Road," both of which will be released on their debut album in December 2019.
2019 is shaping up to be a pivotal year for Cowboy Diplomacy; The band is releasing new music ahead of their debut album in December and their lead single "The Get Down" has people doing just that. Says KUTX's Jack Anderson, "there's plenty of Southern hospitality when it comes to distortion, unbridled vocals, and beyond bold rhythm arrangements."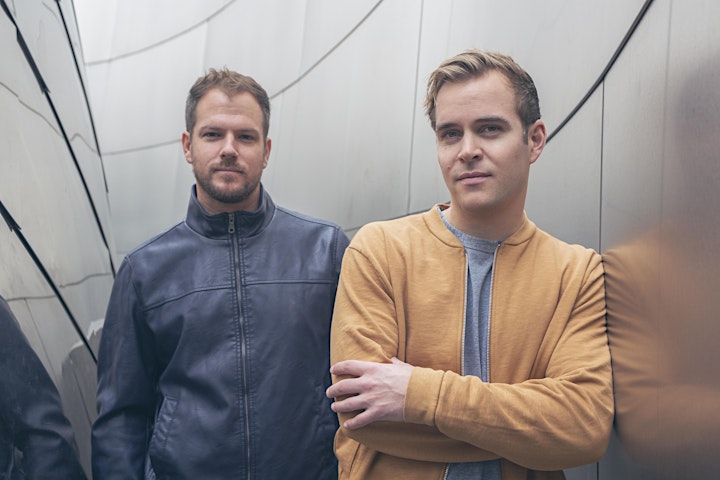 Southern California's WYO (by way of Jackson, Wyoming) make cinematic music inspired by frontman Andy Sorge's home state of Wyoming. Taking inspiration from the imposing landscapes and majestic mountains around which he grew up, singer-songwriter Andy Sorge utilizes an organic instrument palette to create the soundscape that is WYO.

After a successful debut release, WYO went on to record and release their sophomore album Changes, which further explores their panoramic sound—a sound that has led to sharing the stage with Robert Earl Keen, Avi Buffalo, The Fruit Bats and WhiteHorse, and to performing at unique music venues like Griffith Park for Eat See Hear Festival, SXSW, The LACMA Museum, Sofar Sounds, Jam in the Van, and headlining School Night in Los Angeles.

This perhaps explains the reason why WYO's music has a way of evoking such striking visuals that stir the imagination. WYO embodies the search for a place that's alive and wild. It's an endeavor that deals with love, loss, and constant exploration. It's a tale of reconciling city life with the unyielding need to retreat to nature's gravitational pull.

Venue Information:
Soda Bar
3615 El Cajon Blvd
San Diego, CA, 92104