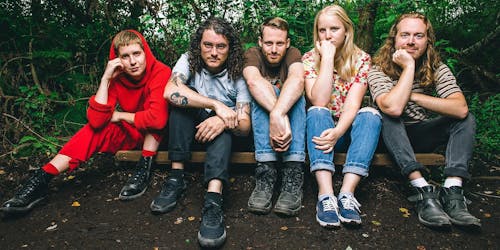 Great Grandpa
Alien Boy, Lucid Dream
House of Blues - Voodoo Room
$13.00
Postponed
On Ticketmaster
Great Grandpa, Alien Boy, Lucid Dream @ House Of Blues - Voodoo Room
Following the 2017 release of "Plastic Cough", Great Grandpa were a unit, they lived together, worked together, and toured tirelessly across the country. As tours ended and band members relocated across the US, they found themselves suddenly separated and eventually isolated. The time spent apart wasn't planned, but it proved to be necessary. It was a chance to gain perspective into their lives, relationships, and creative purpose.
Thus enters Four of Arrows, a creative turn toward introspection and Great Grandpa's collective result of rest and solitude. Undoubtedly, the 11 songs comprising Four of Arrows are a departure from the playful nods to pizza and zombies on Plastic Cough. The writing and recording process had evolved - less Seattle garage jams and more vulnerable solo songwriting sessions. Most of the songs on Four of Arrows were written in isolation by Patrick and Carrie Goodwin while traveling and living in the Midwest.
The band instantly found common threads between their individual contributions, citing mutual love and admiration for vulnerable and emotionally resonate music. Four of Arrows embraces subtlety and pays close attention to the quiet. From the methodical dirge of "Dark Green Water" into the haunting and howling guitar of "Digger" - Great Grandpa try something new by letting the acoustic guitar and piano lay the foundation for many of the album's tracks.
'Four of Arrows' is out October 25, 2019 via Double Double Whammy.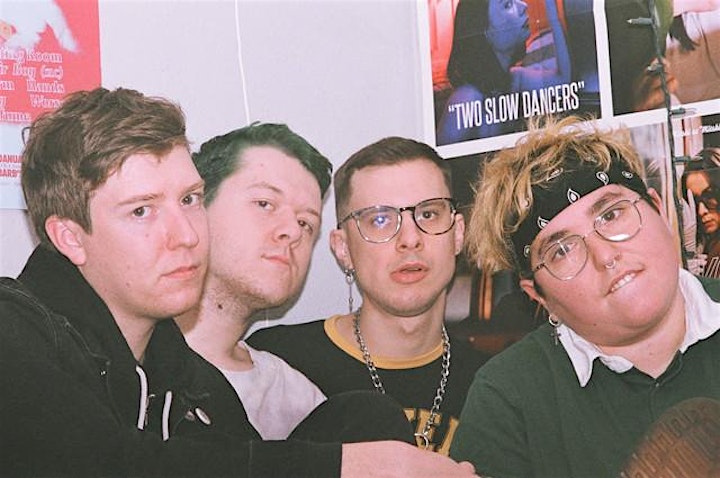 Alien Boy is a loud gay band from Portland, OR writing love songs for queers. It's dreams and queer feeling, and it's for you not them.
In a scene where abstruse lyrics and ironic detachment are all the rage, Alien Boy's high-stakes, loud pop is as refreshing as it is surprising. In the grand tradition of emo and pop-punk—and perhaps rock 'n roll in general—lead singer and songwriter Sonia Weber uses her songs to communicate subdued desires and secret grievances. Alien Boy's debut LP Sleeping Lessons is a collection of lullabies for the pop masochist; like all good, emotional music, Weber's songs are resonant because they're unmistakably human.
Alien Boy takes their name from a Wipers song, but elsewhere the group's PNW lineage is felt in a mordant grit gleaned from Team Dresch and early Heatmiser. It sets the tone for Weber to mix her deep-seated love of early 2000's generational touchstones with a Britpop frostiness to brilliant and totally unique results—from the tremolo dives and Stone Roses references on Ride-y opener "Somewhere Without Me", to the sun-kissed, sub-three-minute power pop bliss of "600 Days". Weber's melodies are so bright and effective it's easy to forget they come from a place of absolute emotional torment. (Mo Troper)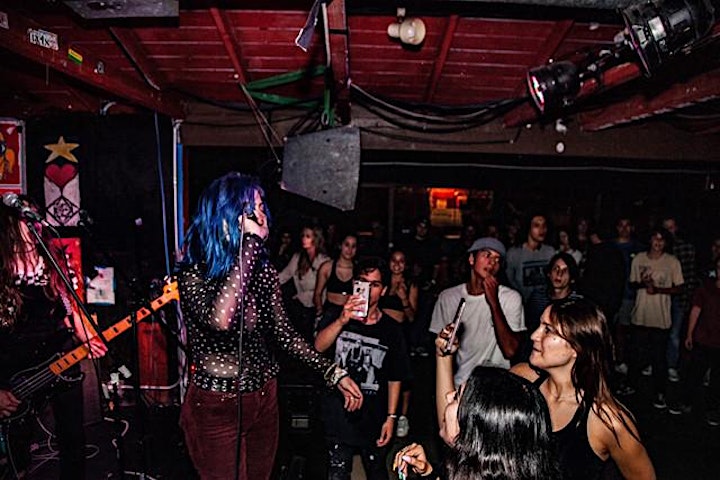 After a hobby veered onto a potential career path, four high schoolers with nothing but their instruments, a musician named Mark, and the passion to create music, began what is now known as Lucid Dream. The band consists of guitarist/vocalist Cami Robertson, bassist/vocalist Alyson Valdez, guitarist Meena Aspeytia, and drummer Jake Richter. None of them have ever lucid dreamed and no, this is not the Juice WRLD song. But other than that, it's all good in the neighborhood. Inspired by the likes of Green Day and Blink-182 while also combining elements of SoCal sound, Lucid Dream aspires to create punk tracks suitable for moshing, sitting in traffic, head banging, or crying alone on your bedroom floor to.

Venue Information:
House of Blues - Voodoo Room
1055 5th Ave.
San Diego, CA, 92101