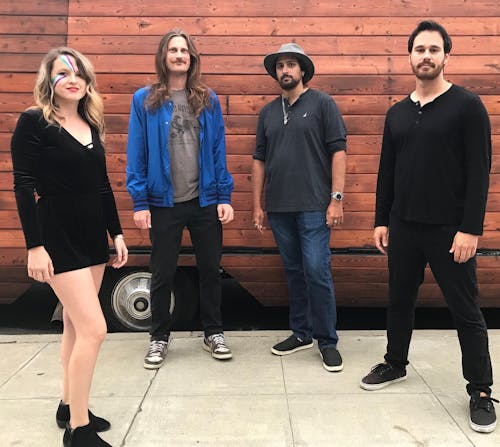 Imagery Machine
Mittens, The Havnauts, Strawberry Moons
Soda Bar
$8.00
Tickets At The Door
Imagery Machine, Mittens, The Havnauts, Strawberry Moons @ Soda Bar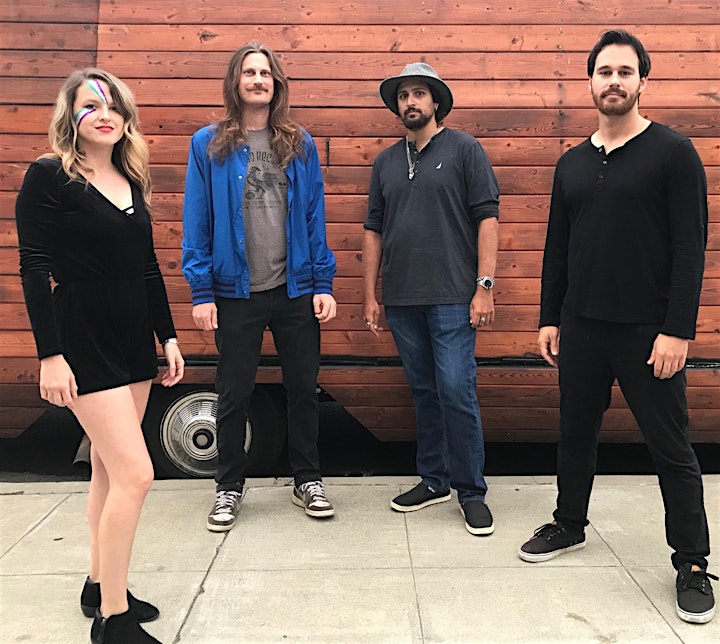 Since their formation in 2015, San Diego band Imagery Machine has set the local music scene on fire. Their distinct style of female-fronted indie rock psychedelia with undertones of reggae and progressive rock create an intoxicating, dynamic sound. Described as sounding similar to The Cranberries, Florence + The Machine and The Police, this troupe is fronted by the sultry voice of Jennie Dreams, with a band featuring accomplished musicians bassist/vocalist Will Parsons, drummer Tyler Shimkus and lead guitarist Eli Ayub. Imagery Machine was recently nominated for Best Indie/Alternative Band at the 2019 San Diego Music Awards, and the band has garnished two more nominations for their self-titled EP and Skydriver EP in 2017 and 2018 respectively.
The band's musical energy and passion shines through their immersive live performances, which feature kaleidoscopic lighting, frenzied stage presences, and an imaginative use of glitter and face paint. Imagery Machine has captivated a wide range of audiences; from street fairs, farmers markets and beer festivals along the coast of California to San Diego mainstay rock clubs such as The Casbah, Belly Up and Soda Bar. The band also played their first international shows in 2018 with more planned for the near future. This group of musical trailblazers is showing no sign of stopping, with big plans to release more much more content in 2019.
https://instagram.com/imagerymachine/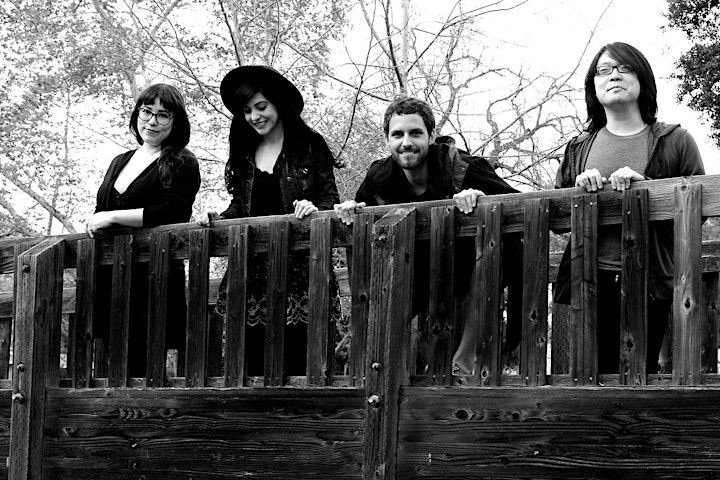 Mittens is a pop rock band from San Diego, CA. They were awarded "Best Pop Band" for the 2019 San Diego Music Awards and awarded "Best Rock Album" for the 2018 San Diego Music Awards.
"There is no doubt that they have become one of the brightest sparks on the local music scene… This isn't a band that just writes songs, they write singles." – North Park News
"What we have here is… wonderful pop rock, mixing up jangly reverb guitar, girl group vocals, indie rock sensibilities, and sixties AM radio melodies." – San Diego Troubadour
"This pop rock four top pulls inspiration from The Cardigans, Rilo Kiley, and L'arc-En-Ciel, turning it all into their own three-part harmonies. Their positivity makes them a group to catch live, and maybe they'll teach you their handshake." – DoSD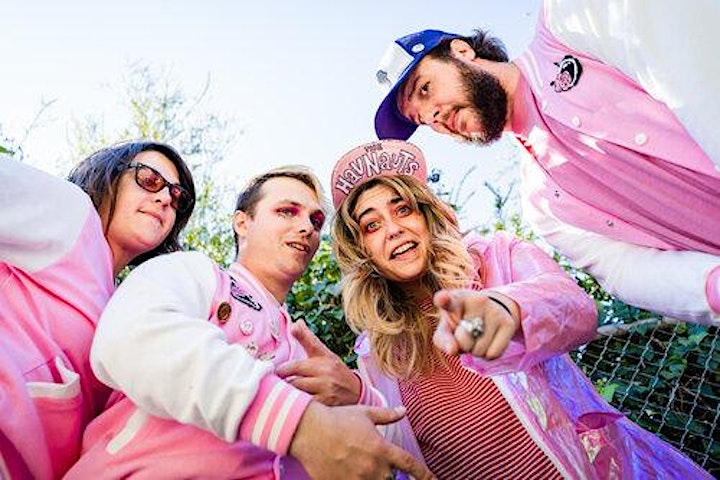 San Diego based friends playing bouncy, dense, 'pink punk'. Balancing the transparent and vulnerable lyrics with light hearted infectious melodies.
Their Debut album "GO FOR IT" won them 'Best New Band' and "Best Locally Recorded Album" at the 2019 San Diego Music Awards .
Sophomore effort "REAL GOOD NOW" available everywhere.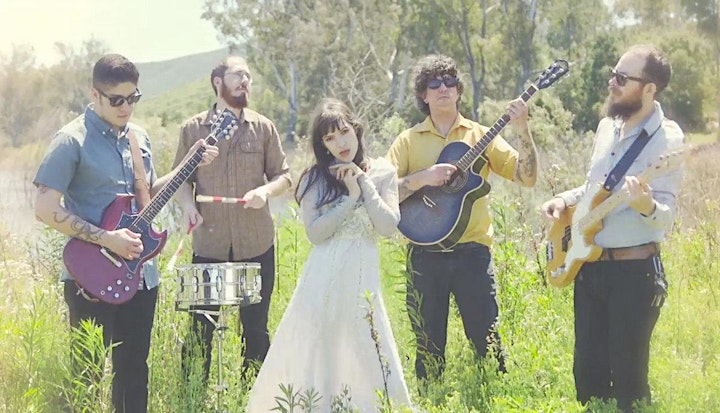 Aimee, Will, John, Jason, Dustin. Things change, John left and now there is Hector. Elements of indie pop, psychedelic and '60s rock with an emphasis on strong melodies, strong words, strong coffee, and guy-girl vocals.

Venue Information:
Soda Bar
3615 El Cajon Blvd
San Diego, CA, 92104