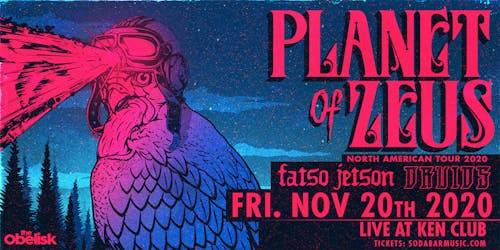 Planet of Zeus, Fatso Jetson, Druids @ Kensington Club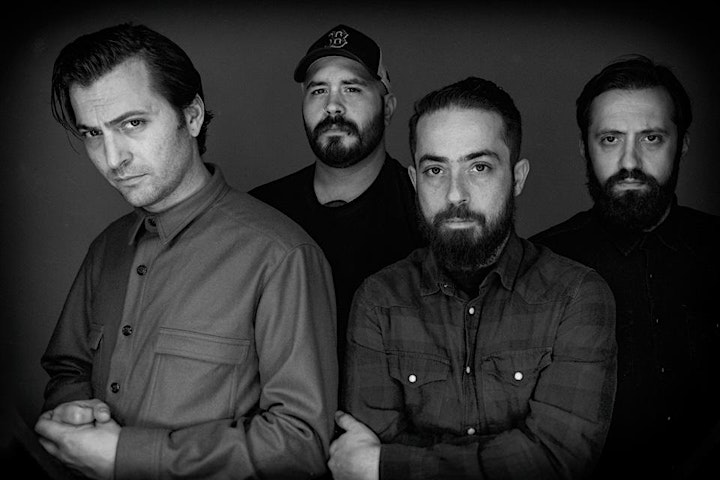 Planet of Zeus are a heavy rock band from Athens, Greece. The band formed in 2000, playing extensively throughout their home country, just about anywhere they could, at gigs ranging from house parties to stadiums. Their raw, sincere and constantly evolving live performances have secured them a loyal and hardcore underground following, which exceeds Greece's geographical borders. After 7 consecutive European tours, supporting Clutch at their 2015 Psychic Warfare European tour and several high profile festivals (Graspop, Bloodstock, etc), Planet of Zeus played their biggest ever headline show in their hometown, Athens, at the prestigious SNFCC park, to an audience of 8500 people. 2020 will bring a debut US tour for the band.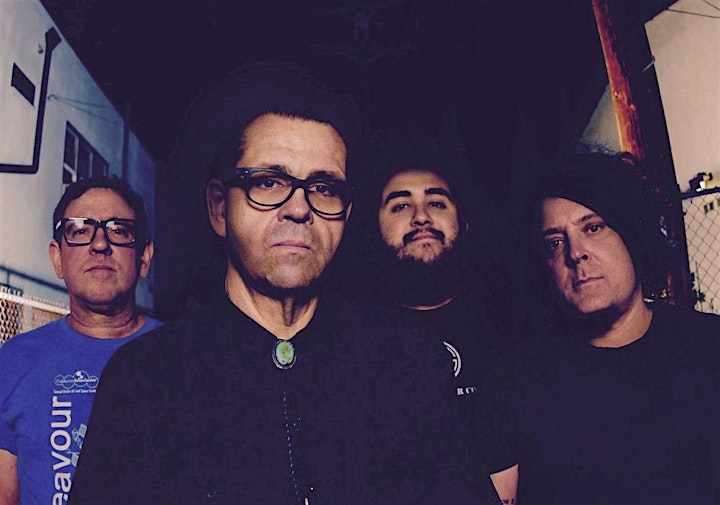 Fatso Jetson is an American desert rock band from Palm Desert, California, formed in 1994 by Yawning Man members Mario Lalli and Larry Lalli, along with Tony Tornay. They are often credited as the fathers of the desert strain of stoner rock later made most famous by their slightly younger neighbors Kyuss and Queens of the Stone Age. While musically similar to some of their stoner brethren, Fatso Jetson incorporate a broader variety of musical influences that includes punk and surf.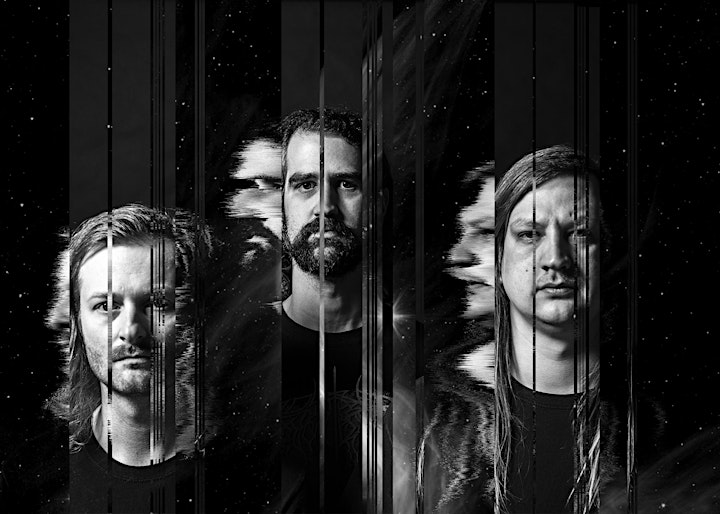 Creating music about a weary space traveler in search of a tangible object within her body to balance the scales of a fictional universe isn't necessarily a common task, but Druids makes it look easy. Formed in 2008, Des Moines, Iowa's metal trio, Druids, set out to create music that was loud, crushing and beautiful, while painting lush, vast pathways for imaginative soundscapes.

Venue Information:
Kensington Club
4079 Adams Ave
San Diego, CA, 92116